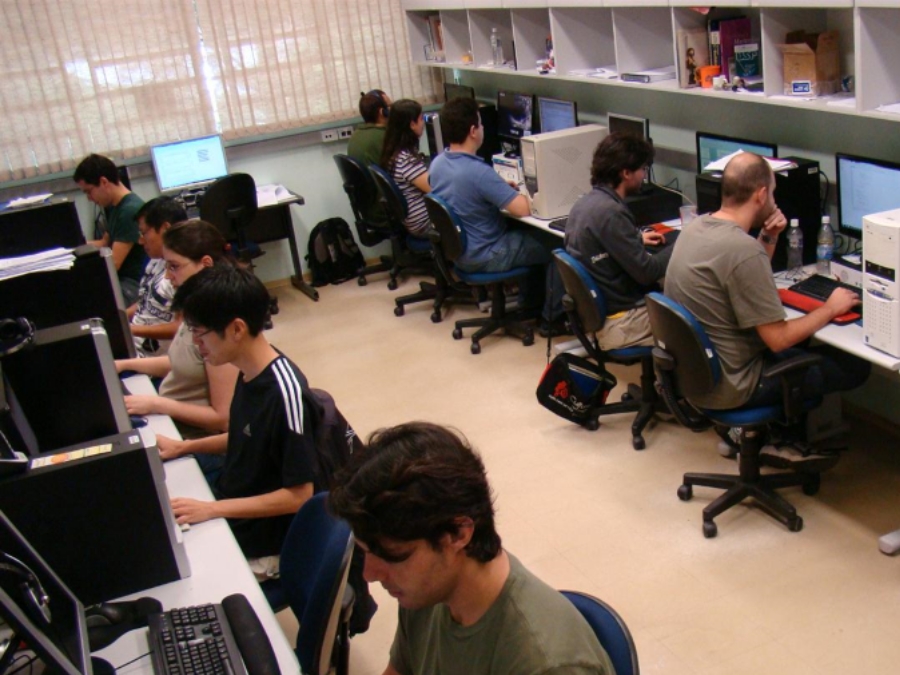 The ICMC is recognized as a center of national and international excellence in educating researchers and professionals in the areas of Computer Science, Statistics, Mathematics and Applied Mathematics, and in its related areas. The Institute offers eight undergraduate courses and five graduate programs, which are among the best in the country. The graduates, masters and doctors graduated from the Institute today are working in the most prestigious companies and education and research centers in Brazil.
The ICMC's teaching and research activities are also internationally recognized, having approximately 450 annual publications in specialized journals. Faculty members, postdoctorates and students often take part in important scientific events, cooperative projects and agreements with foreign institutions.
The results of research conducted at the ICMC have often been awarded at national and international events and disseminated in newspapers and on TV. In addition, the ICMC promotes and hosts many international events. Research groups receive constant support from development agencies (FAPESP, CNPq, CAPES, FINEP). Also noteworthy is ICMC's cooperation with technological innovation, through collaboration with industry, research centers and governmental agencies, which generates many technological products of high economic and social impact.
Faculty members at the ICMC and students coordinate and participate in thematic research networks, such as the Research, Innovation and Dissemination Centers (CEPIDs, FAPESP), the National Institutes of Science and Technology (INCTs) and Research Support Centers (NAPs, Provost for Research at USP).
See the right menu to know our research groups and lines.
Check the ICMC Research Catalog.